Crimean Tatars and the "Orange Revolution" in Ukraine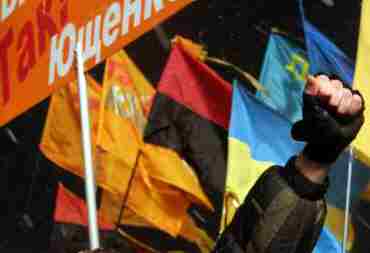 During the last Presidential election in Ukraine, Crimean Tatars overwhelmingly voted for the opposition candidate Victor Yushchenko. Following the first run-off on November 21, Crimean Tatars were among the hundreds of thousands of people who converged on the Ukrainian capital to protest the fraudulent election and declared that their candidate was the true winner. They were also among the small group of Yushchenko supporters who set up tents in Crimea. As the Human Rights Day was observed worldwide on December 10, the "Orange Revolution" gave citizens of Ukraine new hope that their country is on the verge of emerging as a democratic state. Encouraged by the recent events in Ukraine and the international attention the movement has received, the Crimean Tatars are hopeful that their own national rights may be restored and they be allowed to live peacefully in Crimea, their ancestral homeland from where they were unjustly and brutally deported sixty years ago.
Posted: December 2004
---
Crimean Tatar Problem in the USSR, 1944-1991
Fourteen years in the making, Crimean Tatar Problem in the USSR, 1944-1991 by Gulnara Bekirova is a new book based on extensive research in the archives of top government bodies of the former Soviet Union. Refat Chubarov, a member of the Ukrainian Parliament, praised the book as "a convincing evidence for the professionalism of the new generation of Crimean Tatar historians." The book includes many documents previously classified. In an interview with a Simferopol newspaper, Bekirova talked about her experiences in the Soviet archives and how she set out to find out the legal reasons why Crimean Tatars were denied entry to Crimea. You can read the interview here and see the Table of Contents (in English translation) of this important book.
Posted: March 2005
---
ICC, P.O.Box 15078, Washington, DC 20003