A non-governmental organization, the
Evl'd
was officially registered in 1996. The aims of the
Evl'd
are to involve the community in the decision of medical treatment and rehabilitation of seriously ill children and to provide assistance to doctors in learning the effective methods of treatment. The following organizations are the partners of the
Evl'd:
The Rebirth of Crimea Foundation, Bakhchisaray
The Yashliq Cultural Center, Yevpatoria
The Parents' Initiative Organization, Simferopol
The Institute for Democracy in Eastern Europe, Warsaw, Poland
The Doctors of Hope Foundation, Krakow, Poland
The Crimean Tatar Association of Culture and Mutual Aid, Istanbul, Turkiye
The organization evolved from community efforts to assist children with leukemia and related blood diseases. Later the group's activities included social protection of Crimean Tatars returning home. Thanks to the public attention to these problems, we received more than 15 tons of medicine for Crimean clinics. The joint efforts of parents, doctors and people resulted in the creation of an emergency fund for important medicines needed to save the lives of many children. About 70 people received medical and consultative assistance monthly. We arranged medical treatments in Ukraine, Germany, Turkiye, and Russia for extremely serious cases. The Evl'd also began to assist doctors, particularly hematologists, with training in new methods of treatment used in other countries.
Since 1997 the Evl'd has been involved in the following projects:
Program of creating self-help groups in Crimean regions. This program aims to coordinate efforts of parents, regional and local self-governance bodies, various public organizations, and doctors in the treatment and rehabilitation of ill children. There are already 10 such groups, among them the Ekim Association, created to protect professional and social interests of medical workers. We provide organizational, consultative and technical assistance to them.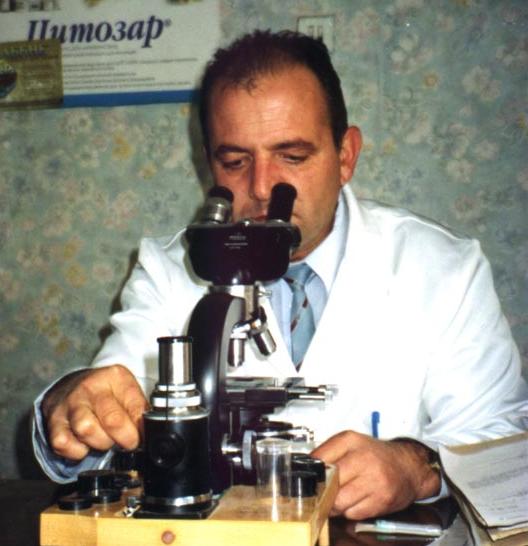 Program of internships for Crimean doctors. The purpose of this program is to arrange for internship opportunities in the leading clinics and institutions in Ukraine, Poland, Russia, Turkiye and other countries.
Program of training for Crimean doctors. This program attempts to create opportunities for doctors to learn and practice new methods of treatment. In October 1998, we have organized a month-long seminar for Crimean hematologists, taught by leading Ukrainian professors of medicine. Similar seminars are planned for doctors in other specialities.
We have successfully implemented the following projects:
A new project, "Let's help ourselves," funded by the International Organization for Migration
"Consolidating efforts of parents and people in helping ill children," supported by the International Renaissance Foundation (Soros Foundation)
A seminar for Crimean hematologists, sponsored by International Women's Club (Kiev)
During his visit to Ukraine in May 1998, the President of the Turkish Republic, Mr. Suleyman Demirel, awarded the Evl'd a special humanitarian prize.
The Evl'd's new plan, "Assistance to ill children during their treatment and medical consultation" aims to establish a hospice for children coming to Simferopol from other regions of Crimea for medical consultations, treatment and check-ups in the city's clinics.
Illustrations:
Left: Refat Memetov, Chairman of the Evl'd.
Right: Dr. Muzhdaba Kasich, a Crimean oncologists.
Address:
76/74, 1 Konnaya Armiya Street, Simferopol
Crimea, Ukraine
Tel/fax: (+38 0652) 497274
Tel: (+38 06554) 444843
E-mail: ngo@crimea.com ; refat@evlyad.crimea.com
Chairman: Refat Memetov
Program Coordinator: Elvedin Chubarov
---